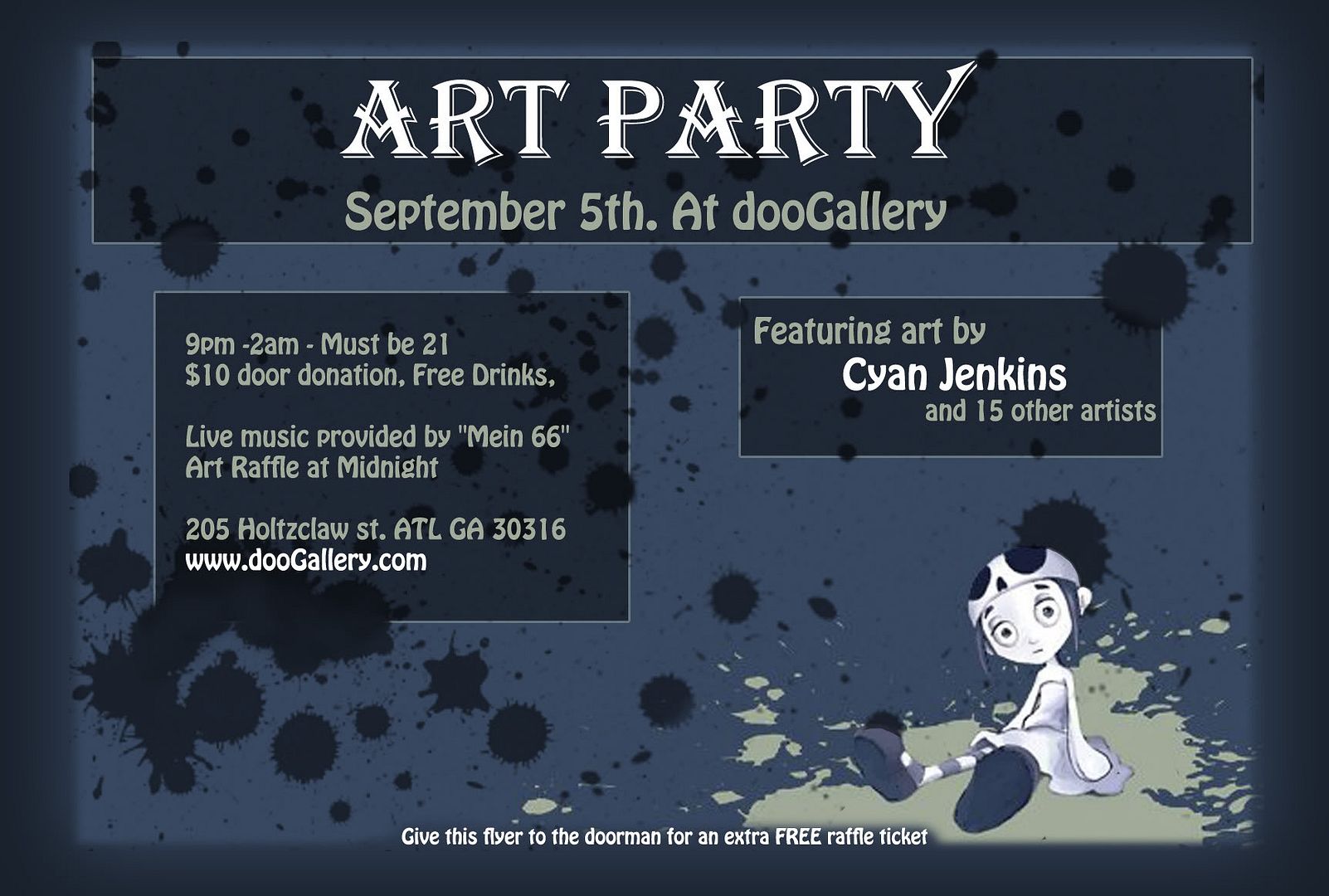 September 5th I'll be attending DooGallery's Art Party. Print out the flier here and bring it to the gallery for an extra raffle ticket. It'll be located in Atlanta Georgia
the address is below and on the flier!
205 Holtzclaw st. ATL GA 30316
www.dooGallery.com
Their will be art work from Cyan Jenkins (me) and 15 others.
the show will be going on from 9pm -2am - everyone must be 21
there's a $10 door donation and Free Drinks.
Live music will be provided by "Mein 66"
and there's Art Raffle at Midnight