A bunch of sketches I drew during an extra long presentation.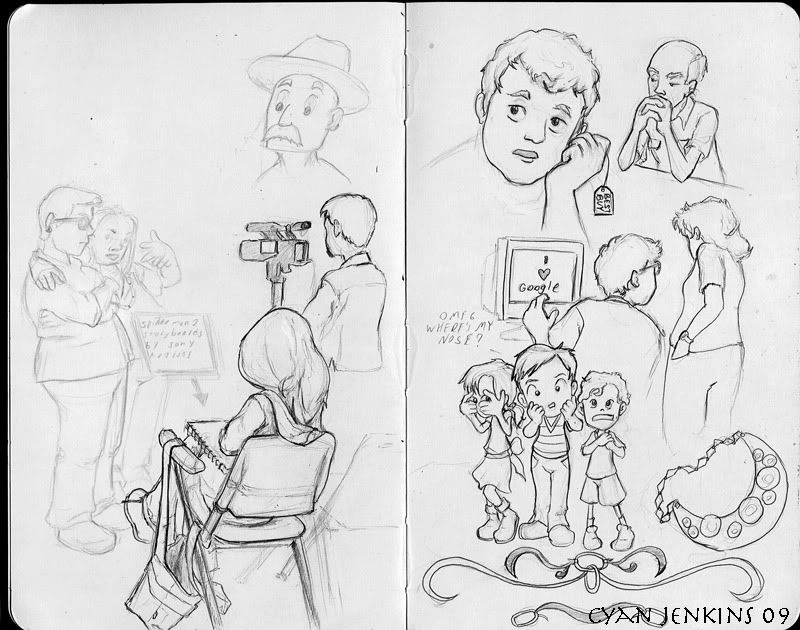 Abandoned Stairwell on left, River from Anna Ruby Falls on the right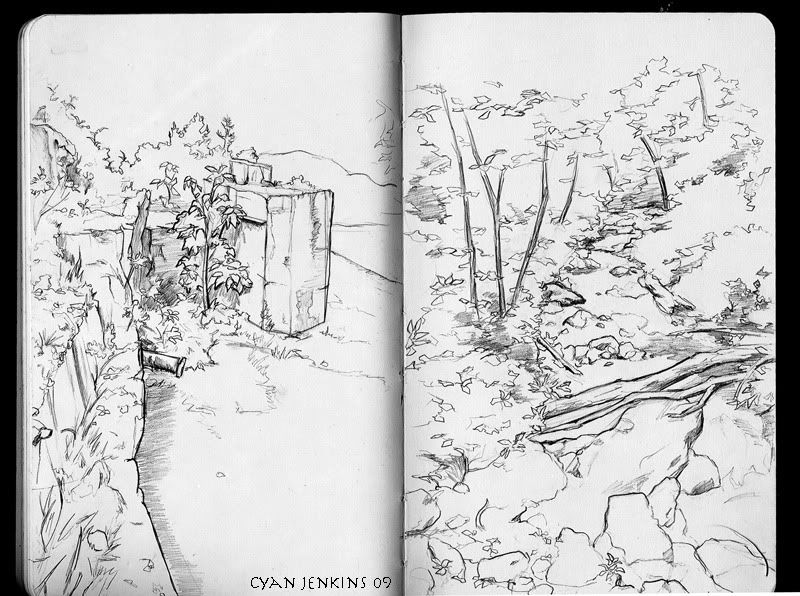 Park in Helen Ga on left, Random house along the blue ridge Scenic Railway on right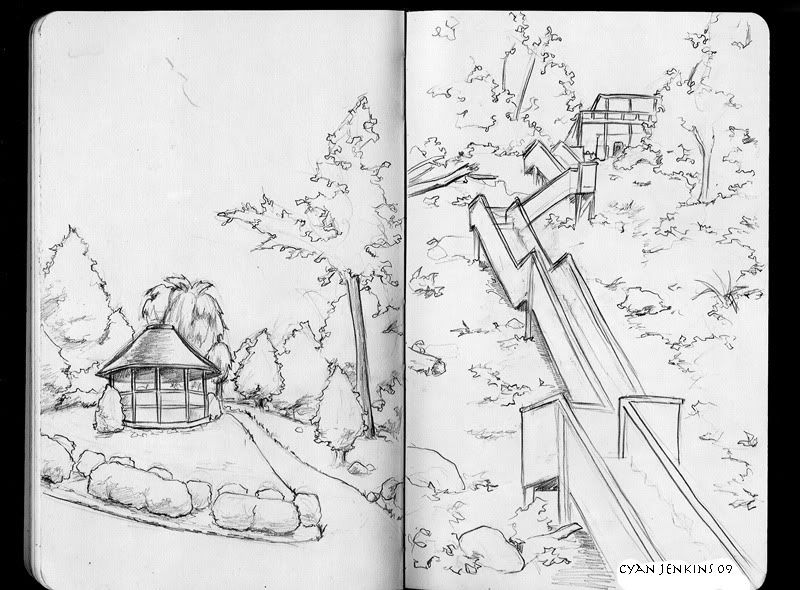 Finally got around to posting the sketches I drew during the honeymoon. The waterfall in anna ruby falls. One of the sketches is part of a park in Helen GA. the drawing with the long staircase was a scene I saw on the Blue Ridge Scenic Railway. It's a train that travels between the town of Blue Ridge and McCaysville Ga / Copperhill Tn. McCaysville and Copperhill are twin cities located next to each other. The border of Georgia and Tennessee separate the two cities.
The last drawing is from Duck town Tn. It's an abandoned stairwell next to the copper mine museum. Needless to say we drove all over the place.